Candlelight Conversations Volume 7: Storm Banks
TELL US A LITTLE BIT ABOUT YOU! WHAT ARE YOU PASSIONATE ABOUT?
Well, to start, my name is Storm! I am 21 and work as a model, social media manager, and sometimes, brand ambassador. Honestly, what I am most passionate is about helping others, in whatever way I can. With endometriosis, sharing my story, learning scientific information and facts, and helping others if I can, through some of those feelings and fear associated with the illness.
WE BELIEVE THAT JUST LIKE BROKEN POTTERY PUT BACK TOGETHER WITH GOLD, WE ARE MADE WHOLE AGAIN IN SPITE OF OUR TRIALS AND TRIBULATIONS AND ARE MORE BEAUTIFUL AND UNIQUE HAVING BEEN BROKEN. WE WOULD LOVE TO HEAR YOUR KINTSUGI STORY!
When I think of kintsugi, I think of my post-surgery scars. In January, I got a laparoscopic surgery, which caused scarring on my belly button and lower abdomen. At first, I thought it was kind of scary to have those marks on my torso. It took me a little time to accept them, but now I don't just see scars. I see marks that represent a surgery that helped me immensely. They are a testament to the illness, and proof that that I and so many others go through. They are marks that connect me to other endo warriors out there. And they are proof that endometriosis is more than "just a period." There are so many people living with endometriosis. In fact, there's about an estimated 200 million people suffering from the illness. So many have gone through tons of surgeries, tried various hormonal treatments, attempted to be heard, and suffered for so long, and the fact that they continue to persevere through it all is the perfect example of kintsugi. My story and scars are shared by so many strong individuals, so I think my kintsugi story isn't just one of my own, but the collective strength all of us have. Everyone with endometriosis has had to find a way to heal through the "cracks" of our bodies, but you know what? They are all gold, and all of us are beautiful, unique people with strong souls and spirits for doing so.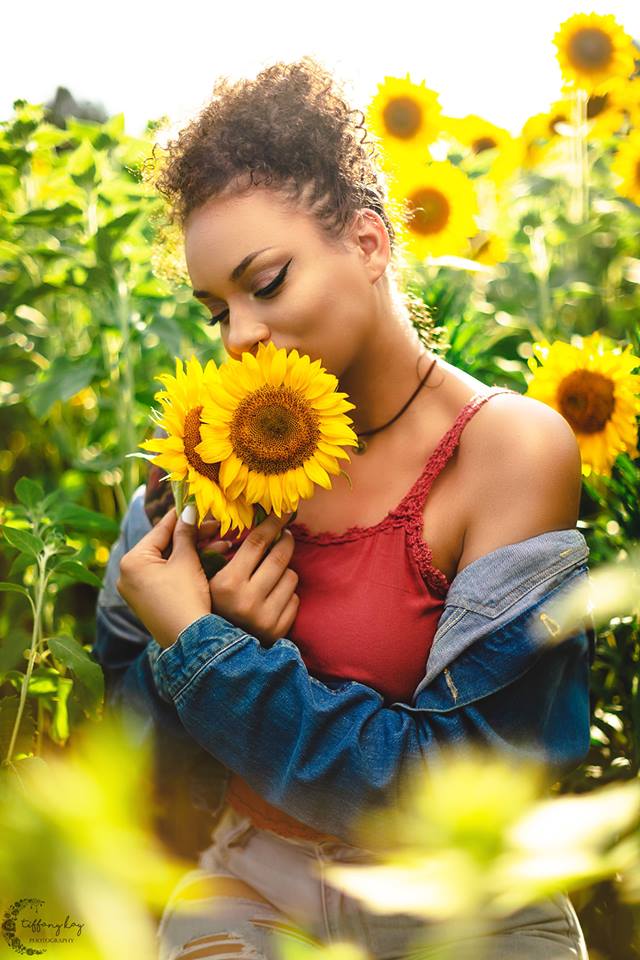 The journey to healing, overcoming problems, and finding the beauty in brokenness is a non-linear journey, but it gets so much better the harder you work at it.
SHARING YOUR STORY AND OWNING YOUR TRUTH IS SO IMPORTANT! HOW DO YOU PROMOTE AUTHENTICITY?
I try to promote authenticity as best I can by sharing both the good and bad sides of endometriosis. I do that by sharing my own experiences, while other times I like to do some research and share general facts about the illness. I really think it is important to share both. Unfortunately, most women spend an average of 7 years suffering from symptoms of endometriosis before getting treated, and most of the time that is because of the stigma surrounding it. Our society teaches us that periods shouldn't be talked about, that the pain is "normal", that women are just being dramatic when experiencing this. Many individuals suffer in silence and sharing that realness might be able to help another person get the help they need.
That is exactly why I decided to start advocating for endometriosis. Although I felt the pressures of the outside concerning my symptoms, I started noticing more information being provided by some about endometriosis. That, plus the amazing support from my family, helped me make the decision to finally go see a doctor, and I wish I would have gone a whole lot sooner. I try to share both scientific and personal experiences as I know everyone's endometriosis manifests in different ways. All of us with this illness is an endo warrior, and everyone suffering should be knowledgeable about what is normal and not normal for their body. No one should have to suffer in silence.
HOW DO YOU PRACTICE SELF-CARE AND SELF-LOVE?
The most important thing I try to do for self-care is listening to my body and loving it in all stages. When I feel symptoms like pain, nausea, etc., I try to take the steps I need to help it instead of just trying to push through it. I think that's what a lot of people with endometriosis do, and part of that can be due to the stigma surrounding it. I know my body goes through these changes and working to accept those changes from endometriosis has definitely been a difficult process, but one that emphasizes self-love and self-care. When my body is in a lot of pain, I know I need to rest for a little or take it easy, and I do that. If I am feeling nauseous, I try to find solutions to help, like essential oil diffusing.
Of course, all of it is easier said than done. I would be lying if I said I didn't neglect self-care and self-love at times. It is really important to know that self-love and care isn't always easy. Suffering from endometriosis puts the body and mind in distress and dealing with the emotional aspects of this illness is just as important as dealing with the physical ones. Just listening to your symptoms and loving your body enough to do so is so important to boost self-love and self-care. I began by trying to do at least one act of self-care toward my body every day.
NEEDLESS TO SAY, WE ARE BIG PROPONENTS OF AROMATHERAPY. WHAT ARE YOU FAVORITE SCENTS?
I personally love using Eucalyptus oil in my diffuser! It has been shown to boost immunity, reduce inflammation, and ease stress – all of which are perfect for endometriosis! Other essential oils with similar benefits include rosemary oil, tea tree oil, and definitely lavender. Sometimes, I'll mix oils for different benefits and scents. I think it is really important to test out different ones though and see which oil helps you the most!
YOUR STORY IS ONE THAT PERSONIFIES COURAGE AND RESILIENCE. WHAT ADVICE DO YOU HAVE FOR OTHERS WHO ARE THRIVING TO OVERCOME AN OBSTACLE OF FIND BEAUTY IN THEIR BROKENNESS?
I think it is important to know to always keep trying. Tons of us face so many obstacles and challenges every day, and I am not going to say it is easy, because it isn't at times. Find your strength by pushing through those hard times and realizing that you can make it out afterward. You are here now, which means you are incredibly strong already. If you need or want to, seek outside resources. The journey to healing, overcoming problems, and finding the beauty in brokenness is a non-linear journey, but it gets so much better the harder you work at it. We are often taught that being "broken" is also associated with being bad, but that is not true, and unlearning that can be hard. You have to accept that brokenness and learn how to maneuver within it.
My journey so far with endometriosis is far from done. I know I have a lot of surgery, medications, and symptoms in my future. I know I will have this for the rest of my life. But I also am going to choose to not let it get to me. I am choosing to embrace this, learn my body, and how to best live with it. I didn't do that by myself though – many doctors, surgeons, family, friends, and scientific resources have helped me immensely during this journey, so I recommend seeking help of some kind if there are any problems or challenges with your body and/or mind. In the end, you have to prioritize what is best for you and your journey for the future, and you can't give up when it seems like it is only downhill. I have definitely felt that, but hope is so powerful. I have hope endometriosis will have a cure one day. I have hope I will be symptom-free one day. But even if those don't happen, I have hope and confidence that I can make it through the hardest of days, because I have before. I won't let this overcome me, and you shouldn't either.
WHO DOESN'T NEED AN INSPIRATION? WHAT INSTAGRAM ACCOUNTS DO YOU TURN TO FOR YOUR DAILY DOSE OF INSPO?
I first followed @speakupspeakendo and @endostrong when I was diagnosed. I searched "endometriosis" and was intrigued by these accounts. The way they shared both information and other people's stories was amazing and started inspiring me to share my own story. Knowing I wasn't alone was really reassuring. That is also where I learned the term #endowarrior!
WE WOULD LOVE TO CONTINUE TO FOLLOW YOUR JOURNEY! HOW CAN WE STAY CONNECTED WITH YOU?
Instagram: @stormbanksofficial
Facebook: "Storm Banks Official"