Candlelight Conversations Volume 10: Bianca Ebako
TELL US A LITTLE BIT ABOUT YOU! WHAT ARE YOU PASSIONATE ABOUT?
I'm a Minnesota native but aspire to travel. I think the best way to learn about yourself is to travel. I'm most passionate about being authentic in all of my hobbies. I don't have one specific thing that I'm passionate about but I love fashion, art galleries and trying new restaurants
WE BELIEVE THAT JUST LIKE BROKEN POTTERY PUT BACK TOGETHER WITH GOLD, WE ARE MADE WHOLE AGAIN IN SPITE OF OUR TRIALS AND TRIBULATIONS AND ARE MORE BEAUTIFUL AND UNIQUE HAVING BEEN BROKEN. WE WOULD LOVE TO HEAR YOUR KINTSUGI STORY!
I agree with that 100% I think that I've been through a lot of physical and emotional pain the past two and a half years. I lost my older sister 3 months before my 21st birthday. She struggled with a muscular dystrophy for 12 years and unfortunately her disease won. Just a year after that tragedy I was diagnosed with congestive heart failure which led to me getting a heart transplant just 6 short months after that. Through all of my downfalls, I've been able to truly find myself. I have never loved myself more than I do now. While I still have my daily struggles, I can honestly say I wouldn't change a thing.
YOUR STORY IS ONE THAT PERSONIFIES COURAGE AND RESILIENCY. WHAT ADVICE DO YOU HAVE FOR OTHERS WHO ARE THRIVING TO OVERCOME AN OBSTACLE OR FIND BEAUTY IN THEIR BROKENNESS.
Practice patience. Without patience, you will find it very hard to overcome difficult situations. You have to understand that the state in which you are in isn't permanent. Whether you believe in God or another higher power, know that everything is figured out and you don't need to worry. Focus on your breathing. Take a walk. Go to an animal shelter. Just be present and know that you were experiencing everything in perfect timing.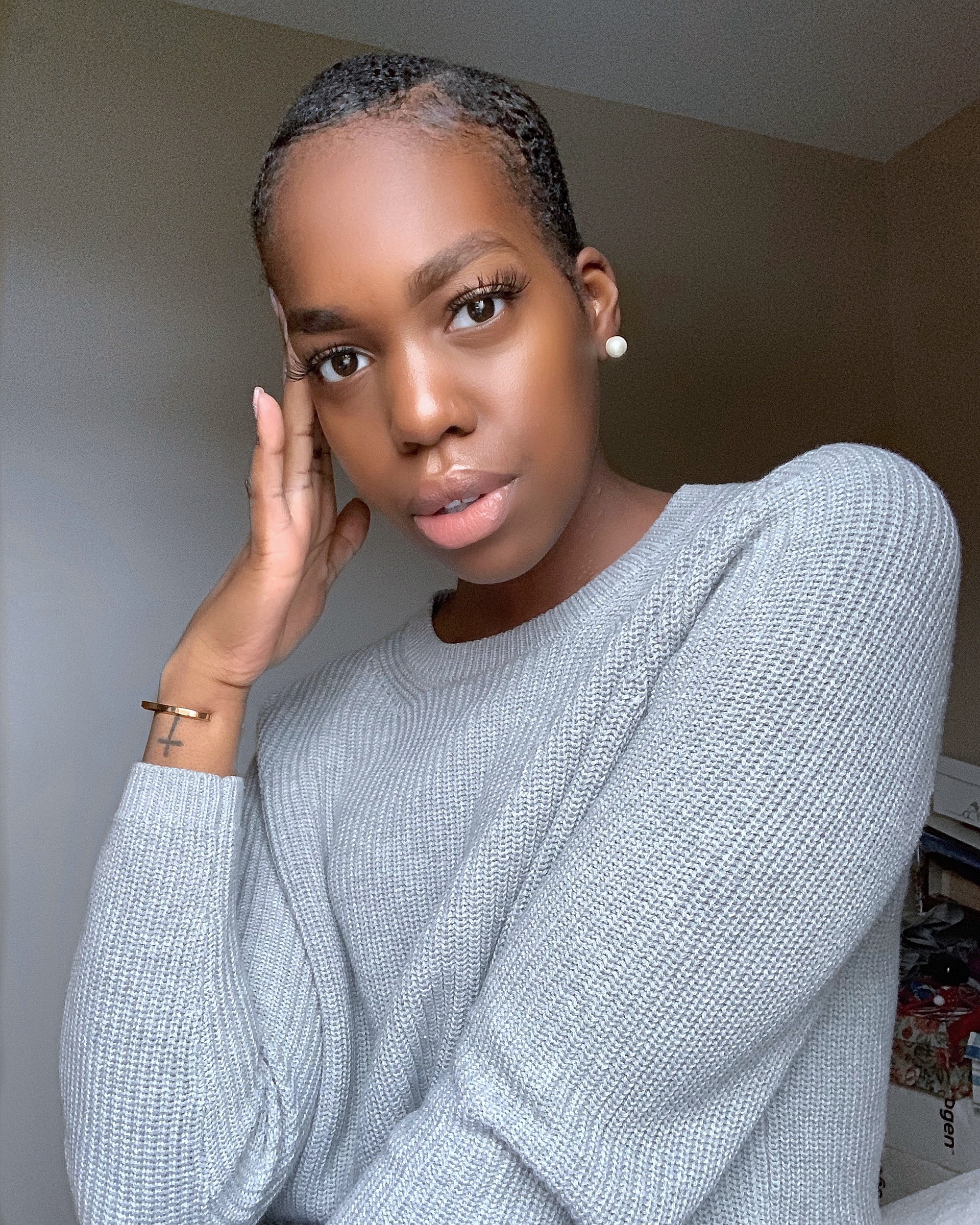 "...it's easy to get sucked into the life of social media and comparing your life to those that you follow or envy. Love yourself and exactly where you are. You're supposed to be there."
SHARING YOUR STORY AND OWNING YOUR TRUTH IS SO IMPORTANT! HOW DO YOU PROMOTE AUTHENTICITY?
I promote authenticity by simply reminding myself and my followers that being yourself is your biggest power. How amazing it is to know that no one can or is you. I advocate that by being myself on a day-to-day basis whether that's on my social media or at the grocery store. Life is so short, why would you want to be anyone but yourself?

HOW DO YOU PRACTICE SELF-CARE AND SELF-LOVE?
Ohhh that can be very difficult especially in an industry that's so go, go, go oriented. I practice self-care and self love by taking time for myself. I make sure to schedule time each day to just be present and in my own company. That includes face masks, a good book and a glass or wine or cup of tea. I take time away from my phone especially because it's easy to get sucked into the life of social media and comparing your life to those that you follow or envy. Love yourself and exactly where you are. You're supposed to be there.
NEEDLESS TO SAY, WE ARE BIG PROPONENTS OF AROMATHERAPY. WHAT ARE YOUR FAVORITE SCENTS?
My favorite scents include lavender and peppermint. Those two scents relax me the most.
WHO DOESN'T NEED AN INSPIRATION? WHAT INSTAGRAM ACCOUNTS DO YOU TURN TO FOR YOUR DAILY DOSE OF INSPO?
I feel like a lot of my inspiration comes from other influencers that I follow and support. I'll see an outfit or YouTube video they share and then stem ideas off of that but with my own twist of course. Currently I'm obsessing over @melodyslife, @chloeplumstead, @linhniller, and @freyakillin
WE WOULD LOVE TO CONTINUE TO FOLLOW YOUR JOURNEY! HOW CAN WE STAY CONNECTED WITH YOU?
Oh goodness, I feel like I'm all over the place and just connected on so many social media accounts. My Instagram (@biancaebako) and Twitter (@biancaebako), my blog is Trending Prosperity. I also have an Etsy store where you can download templates and my store is also called Trending Prosperity.