The Birth of Kintsugi Candle Co.
A few years ago, when my husband and I lived in Japan for a basketball season, I was first introduced to the concept of kintsugi. Little did I know at the time, I would come to love and feel a personal connection to this artform that would inspire me to look for a silver lining when I needed one the most and find the good in a scary situation.
Kintsugi is the Japanese practice of repairing broken pottery with gold. "By repairing broken ceramics it's possible to give a new lease of life to pottery that becomes even more refined thanks to its 'scars'. The Japanese art of kintsugi teaches that broken objects are not something to hide but to display with pride" (Stefano Carnazzi for Lifegate.com). My interpretation of kintsugi is that items are made more beautiful because of their cracks, and not in spite of them, and I feel that this is something that can be applied to people as well. Like broken pottery put back together with gold, we are made whole again in spite of our trials and tribulations and are more beautiful and unique having been broken.
Like everyone, I've had my share of loss, pain, and hardship. I've been broken (quite literally) and put back together time and time again, but it wasn't until recently that I recognized that each time that I pick up my pieces and rebuild, I come out better than before. On April 23rd, 2018, I was diagnosed with a brain tumorin my right frontal lobe. Just 3 days later, I found myself on an operating table allowing a surgeon to cut into my skull in order to remove it. Quite literally, I was cracked and broken and had to allow my body time to fuse itself back together. As I reflect on what was one of the most trying times of my life, I recognize that I'm more beautiful for having been broken. My diagnosis and subsequent surgery and recovery gave me a new perspective on life. I came out stronger, more faithful, and with a greater sense of gratitude for things that I once took for granted. My stories of resilience make me unique, as do yours. I am kintsugi. We are all kintsugi.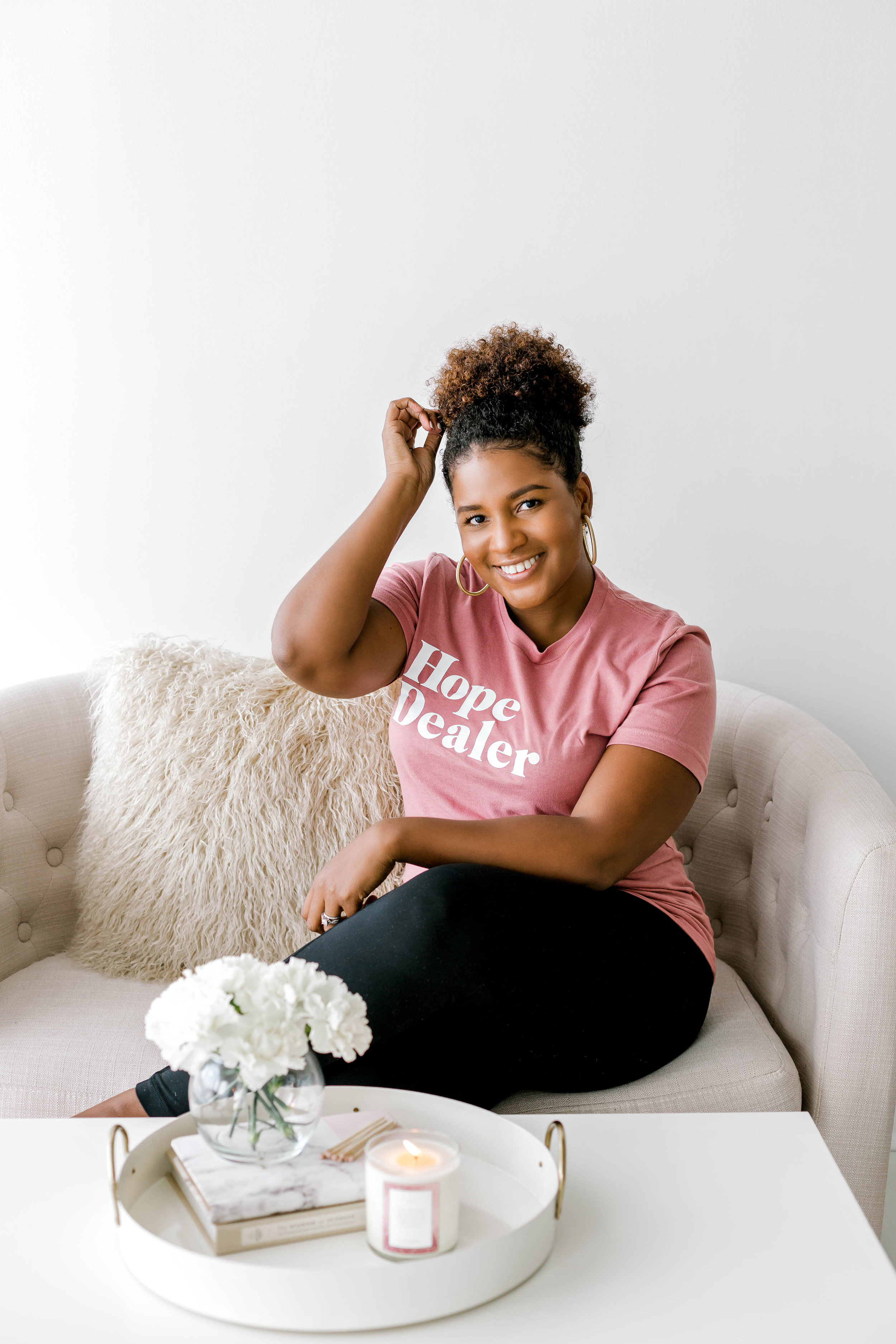 Own Your Story, and Share Your Truth
Just like the beautiful pottery with the gold-filled cracks is meant to be displayed for all to see and admire, so are you. Don't run from what makes you unique – OWN IT! The things that have tried to break you but have instead made you into a better version of yourself are yours to share, and your story of resilience could very well inspire others to have their own kintsugi moments, recognizing that their brokenness is what makes them whole. The beauty in the broken is something that should be honored.
It was because of my desire to help others honor the beauty in their brokenness that my newest endeavor, Kintsugi Candle Co. was born. During my recovery from brain surgery, I started to prioritize self-care like never before. While I've always been a self-care advocate, during this time, it wasn't just something that I practiced because I wanted to, it was something that I literally had to practice in order to survive. The two things that proved monumental for me were 1) owning my story and sharing it in order to take control of the narrative and 2) aromatherapy. I began using a variety of essential oils and fragrances that helped me to reach whatever mood I was looking for. If I was feeling keyed up, I chose something relaxing, like lavender. If I was feeling down, I chose something uplifting, like patchouli. If I needed something comforting, I turned to a scent like fig or clove. I experienced first hand how a fragrance can transform your outlook in an instant and make a bad day a little bit better, and that was something that I wanted to share with the world. I joined my newfound love for aromatherapy with my desire to help others honor the beauty in their brokenness and own their stories of resilience, and Kintsugi Candle Co. was born.
My hope is that Kintsugi Candle Co. will speak to any woman who has ever been broken in any sense of the word (and to be honest, isn't that all of us?), whether emotionally, physically, mentally, or spiritually. Each candle is adorned with a quote that speaks of perseverance and triumph to inspire each of us to celebrate our stories of resiliency and prioritize self-love through authenticity.
We all have a story. We are all unique and more beautiful because of each and every curve ball life has thrown our way. We are all kintsugi. Inhale, exhale, share your story, and own your truth. Your narrative is yours and yours alone, and you have the power to transform your history into a future that you can be proud of and one that inspires others to carry on.
Xo, 
Allison Mathis Jones - Founder and Creator, Kintsugi Candle Co.