Candlelight Conversations Volume 3: Ariana Frayer
TELL US A LITTLE ABOUT YOU! WHAT ARE YOU PASSIONATE ABOUT?
My name is Ariana. I am 25 years old and currently live in Las Vegas. Most of my passions involve art and creation. I love painting, drawing, and creating something out of nothing (you better believe I make all of my Halloween costumes). My room is filled with plants of all sizes because I can't seem to ever have enough and I spend each and every day with my pug, Mazie, by my side snoring or cuddling. I also wouldn't be able to live without the people I love and make every day brighter. Maybe it's the only child in me, but I love being constantly surrounded by people who make me happy. So art, plants, pugs and friendship sum me up pretty well.
WE BELIEVE THAT JUST LIKE BROKEN POTTERY PUT BACK TOGETHER WITH GOLD, WE ARE MADE WHOLE AGAIN IN SPITE OF OUR TRIALS AND TRIBULATIONS AND ARE MORE BEAUTIFUL AND UNIQUE HAVING BEEN BROKEN. WE WOULD LOVE TO HEAR YOUR KINTSUGI STORY!
About 15 years ago this month, I was diagnosed with Type 1 Diabetes. Those who aren't familiar, it's an autoimmune disease where my body decided to attack the insulin producing beta cells in my pancreas, causing it to stop naturally producing insulin. Insulin is the natural hormone in your body that regulates your blood sugar levels, so without that working, my blood sugar kept rising to dangerous levels. In order to control blood sugar, type 1 diabetics inject insulin (and do a bunch of other time consuming and stressful things to make sure we stay alive).
Anyways, once I was diagnosed it kind of just became part of my life. It's a large part of my life and a very important one too, but I wasn't always proud to show it off. I never liked wearing an insulin pump because it meant I had to wear my diabetes on me at all times. And, although I really enjoyed social media, I never really wanted to post anything about my disease because I was embarrassed or thought people would think I was weird.
About a year ago, with the help and support of those around me, I realized that after so many years, I had things to say! I have retained so much information from having diabetes for so long, that I wanted to finally share it with others. And in return, I wanted to learn from people who have different knowledge, experience, and insight on how to live with type 1 diabetes. I finally wanted to share this large part of my life with the world around me. That's when I decided to launch my website, CupofOj.com, as a place to offer a fresh take on my experience, insight, and understanding of type 1 diabetes.
After years of being embarrassed about living with something that makes my life a little more difficult, I am proud to finally have the confidence to embrace this large part of my life with a positive attitude that could be used to help others.
SHARING YOUR STORY AND OWNING YOUR TRUTH IS SO IMPORTANT! HOW DO YOU PROMOTE AUTHENTICITY?
I believe that trust is one of the most important things to have with someone, which is why everything on Cup of Oj stems from personal experience. I never want someone to read my posts and not think I am being 100% genuine. I think that's one of the main reasons why I knew that writing about my diabetes would work best for me. I don't think I could be successful as a fashion blogger or everyday lifestyle blogger because I would have to force content out that wouldn't feel authentic. But having 15 years of experience with diabetes, I have an unlimited amount of topics, conversations, experience and tips to share with anyone willing to listen.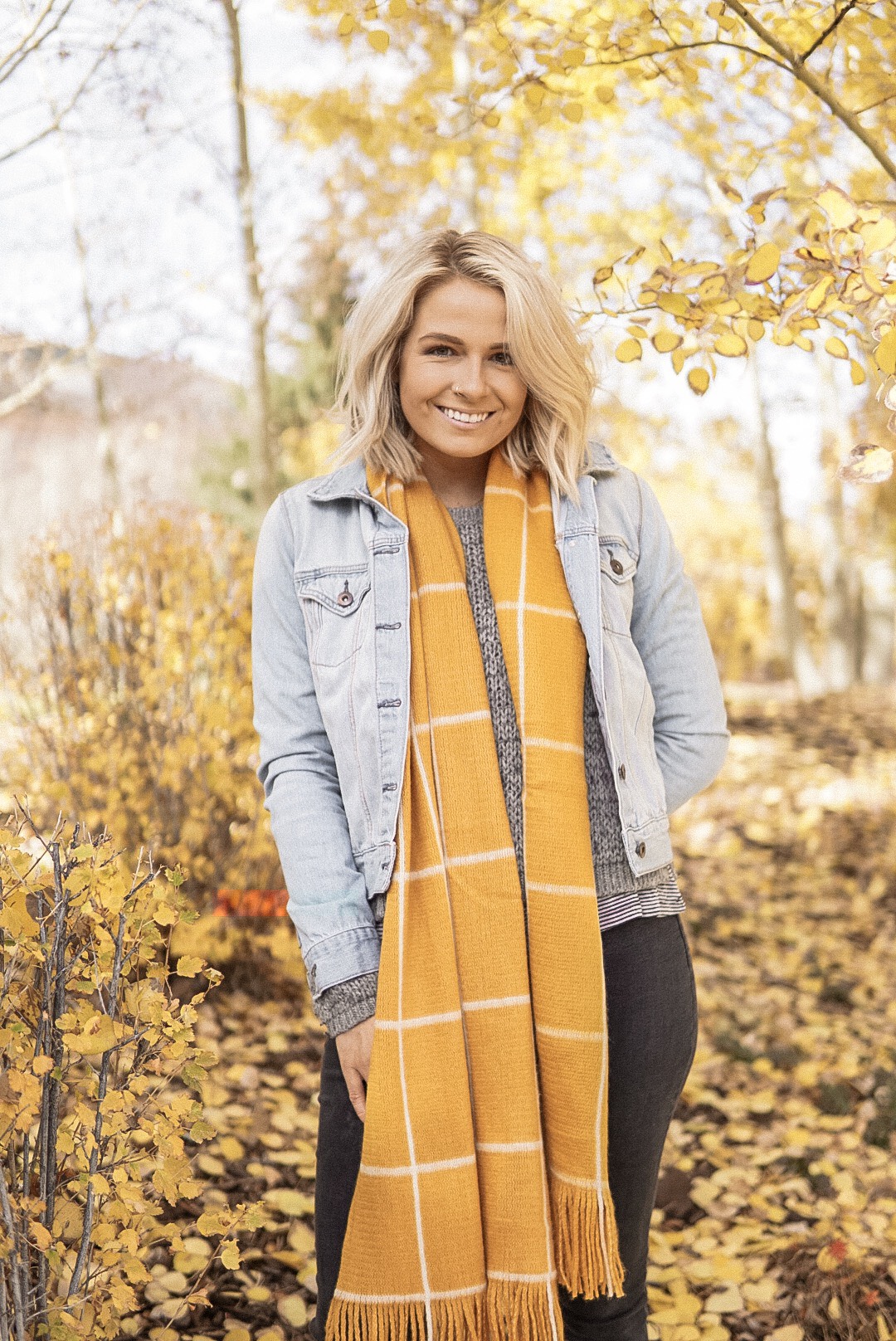 "Make peace with what makes you different. I know it's easier said than done, but once you understand your unique offering to the world, you are powerful."
HOW DO YOU PRACTICE SELF-CARE AND SELF LOVE?
Self care is my favorite activity! Mainly because I love to spoil myself in healthy ways. I self care by spending time alone in my room, lighting candles, watering my plants, sitting down with a good book or a sketchbook, putting some coconut oil on after a long shower (you know, the nice long kind where you wash your hair for the first time all week), and hanging out with my lil pug daughter.
I also practice diabetic self love by trying to not always get worked up over my blood sugar numbers, not completely limit myself from enjoying foods that make me happy, and trying to make smart decisions for my body for my long term health. We only have one body, therefore we should treat it well.
NEEDLESS TO SAY, WE ARE BIG PROPONENTS OF AROMATHERAPY? WHAT ARE SOME OF YOUR FAVORITE SCENTS?
My two absolute favorite scents are Lavender and Eucalyptus, and I often mix those two oils in my diffuser at night. I also love any fall and winter scents for candles.
YOUR STORY IS ONE THAT PERSONIFIES COURAGE AND RESILIENCE. WHAT ADVICE DO YOU HAVE FOR OTHERS WHO ARE STRIVING TO OVERCOME AN OBSTACLE OR FIND THE BEAUTY IN THEIR BROKENNESS?
Make peace with what makes you different. I know it's easier said than done, but once you understand your unique offering to the world, you are powerful. No one else can ever be you, embrace that.
WHO DOESN'T NEED A INSPIRATION? WHAT INSTAGRAM ACCOUNTS DO YOU TURN TO FOR YOUR DAILY DOSE OF INSPO?
I get the majority of my inspiration from fellow diabetics on Instagram, so a few of my favorite are:
My favorite non-diabetic accounts for daily inspo include:
WE WOULD LOVE TO CONTINUE TO FOLLOW YOUR JOURNEY! HOW CAN WE STAY CONNECTED WITH YOU?
Yippee!
Check out my website at www.cupofoj.com
My instagram at @arianafrayer
And on facebook at "Cup Of OJ"